From June 25 to 30, the Crimean occupation authorities organize off-site voting on the amendments to the Russian Constitution for residents of the countryside. These announcements were found in the villages of the occupied peninsula, reports the correspondent of Krym.Realii.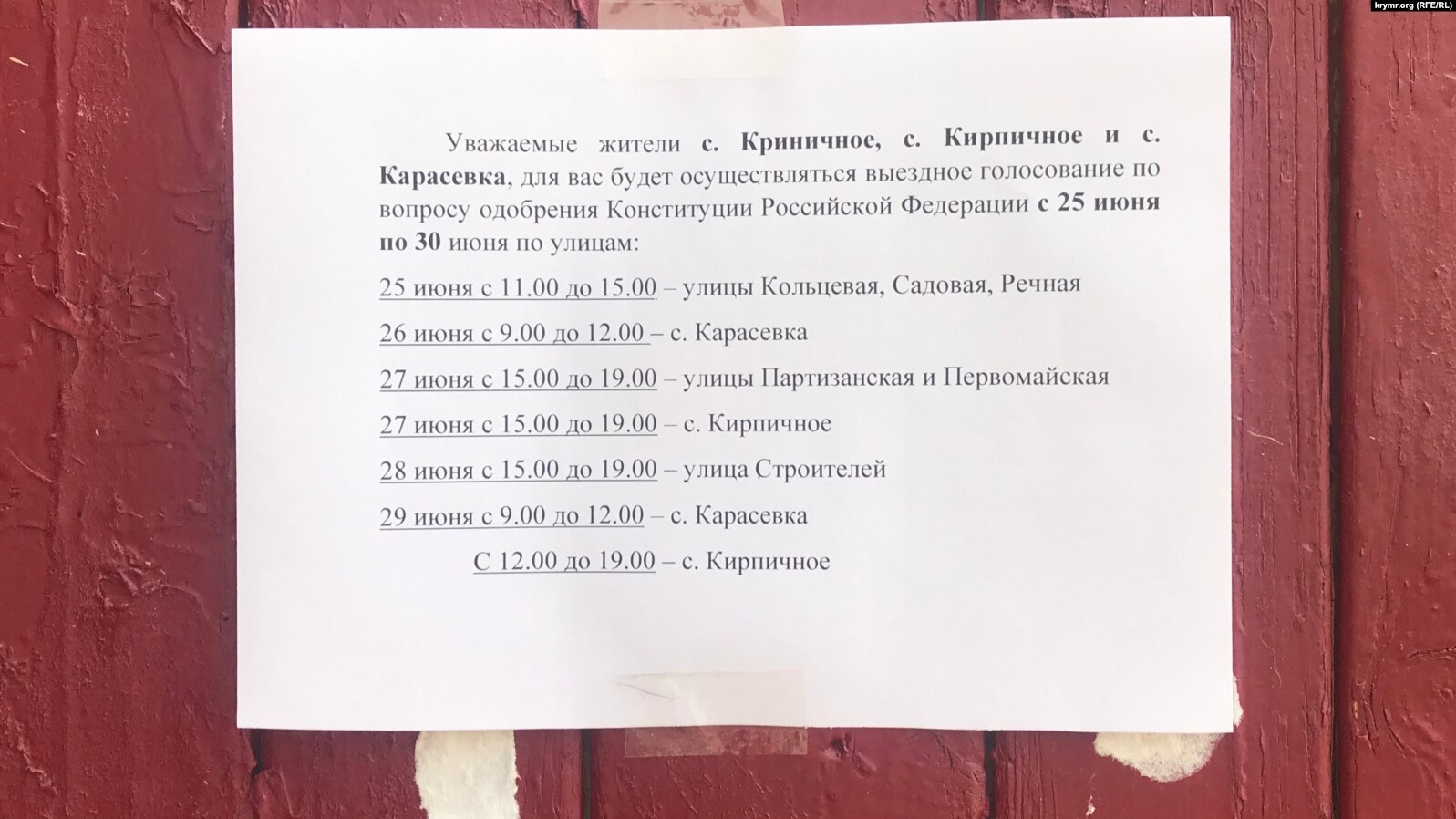 "Dear residents, an off-site voting will be organized for you on the issue of approving the Constitution of Russia from June 25 to June 30 on streets …", the announcement said.
There are only two choices on the ballot: in favor or against. In addition to zeroing the terms of Vladimir Putin, Russians are offered to strengthen the status of the Russian language as "the language of the state-forming people", mention God in the Constitution, have a possibility to establish federal territories, and prohibit "the belittlement of the heroism of the Fatherland defenders". All in all, there are 206 amendments and clarifications.
Should the residents of the temporarily occupied Crimea and the territories of the Donetsk and Luhansk regions take part in this political "farce"? Learn more about this in the 44th release of the #LIBERATECRIMEA blog.