Residents of Armyansk continue to complain about the emergence of impurities in the air and emissions from the Crimea Titan plant. The aforementioned is reported by Crimea.Realities media agency with reference to its own correspondent, who visited the city on the 30th of August.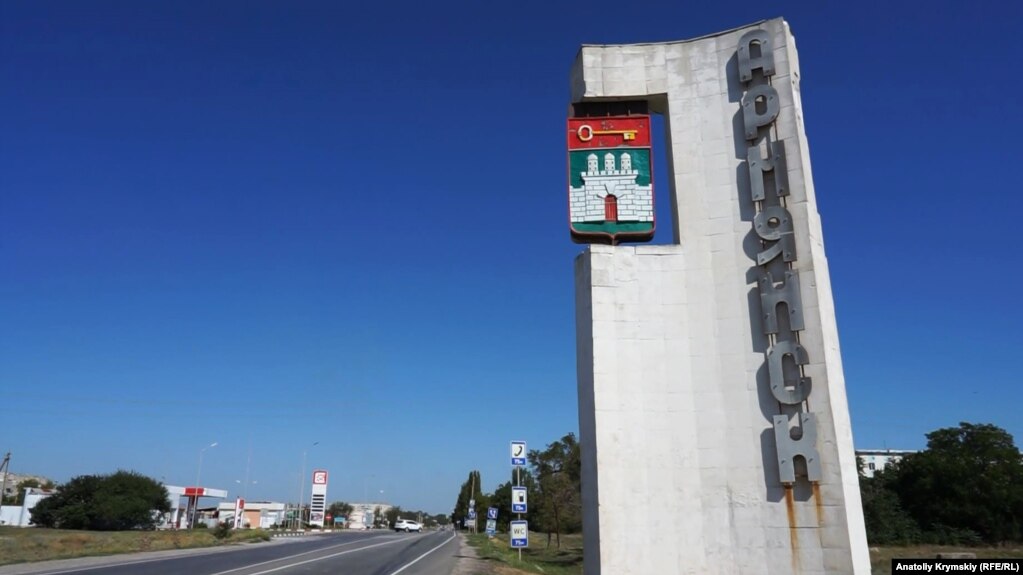 At the same time, residents of Armyansk note that they do not feel the acidity in the air that bothered them during past emissions.
"Emissions in small portions go on constantly. My apartment's windows are open at nightand the smell is there. But it's not quite acid, but rather something else. The day before yesterday there was a large emission, roughly at 5 A.M., my roses instantly "burned out" through the window" , – claimed to Crimea.Realities correspondent an elder retired gentleman living in a flat in Simferopol, who wished to remain unknown.
It is reported that in the yards in Armyansk leaves on maples and ash trees are noticeably wilted. In some places, an incomprehensible smell is felt. According to the correspondent, the same smell is felt in Krasnoperekopsk, near the lake by the local bromine factory. A white foamy trail near wastewater is visible in the lake.
At the same time, the so-called Minister of Ecology and Natural Resources of Crimea Hennadii Naraiev outlined via his Facebook page that "the concentration of pollutants at night is lower than the concentration that is noted during the daytime." According to him, there are no ultimate reasons for concern."
"According to the results of measurements by the Center for Laboratory Analysis and Technical Measurements, the concentration of pollutants was below any detectable limit: the concentration of hydrogen chloride was less than 0.04 mg per cubic meter, the concentration of sulfur dioxide was less than 0.03 mg per cubic meter", – the message claims.
It is reported that earlier the so-called Deputy Minister of Ecology and Natural Resources of Crimea Olha Slavhorodska emphasized that on the recent eve the Crimea Titan enterprise temporarily stopped working in Armyansk and increased the water supply to the acid storage tank to "prevent a possible deterioration of the environmental situation in the north of Crimea".
We remind that on the night of the 23rd-24th of August 2018, at the Crimea Titan plant in Armyansk there was an "emission of an unknown substance into the atmosphere". According to local residents, due to the ejection the roofs of houses and metal objects in their apartments are now noticeably covered in an oily coating and a yellowish tint is formed.